A few things come to mind when I think of St. Patrick's Day and food.
First would be Guinness Stew there are several recipes out there and I will provide my favorite link below. The second thing that comes to mind is Baileys Irish Cream! There are so many different things you can make and include Baileys in from Coffee to Jello Shots and Cheesecake to Frosting.
So I would challenge you to find a recipe and give it a try this St. Patrick's Day. Here are a couple that I have found: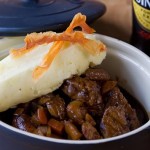 Guinness Stew by Guinness
Pair with a Malbec red wine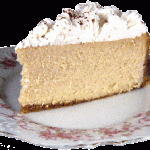 Baileys Irish Cream Cheesecake by Lee Valley Ireland
I have to make this! Who is going to come eat it with me?
Google+