figure this out
October 2015 trip to Washington & Oregon
On day one we flew into Portland, OR and headed East to Dalles, Oregon. We had a great dinner at Solstice Wood Fire Cafe, Great Pizza and S'mores!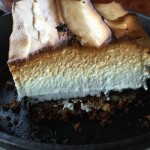 Day 2: we had 3 wineries on the list for the day (but ended up tasting at 4) since we had a good drive farther East to the Columbia River/Red Mountain appellation areas. The first winery we went to was:
COR Cellars, here are the wines we tasted
2014 Ro-sae a Cab Franc Rose
2014 Alba which was Gwevrts and Pinot Grigio
2013 Tempranillio from Rattlesnake Hills
2012 Petit Verdot from McKinley Springs Vineyard/Horse Heaven Hills (HHH)
2013 Cabernet Sauvignon McKinley Springs Vnyd/HHH
2012 Malbec Hogback Ridge Vnyd/Oregon
2012 Old Hwy No. 8 (Malbec & Cab Franc)
Syncline Winery
2014 Grenache Blanc
2014 Gruner Veltliner
2013 Mourvedre
2013 Pinot Noir
2013 Syrah McKinley Springs Vnyd/HHH
2013 Syrah Estate Columbia Gorge
AniChe Winery
2014 Come & Go Albarino
2014 Little Birds Tempranillo Rose
2013 Shelob (Nebbolio, Zin, Barbera)
2012 Sirius (Barbera, Zin, Dolcetto)
2012 Be Holden (Malbec, Petit Verdot, Merlot, Cab Sauv)
2011 Goat Boy (Cab Sauv, Merlot, Malbec, PV)
Cascade Cliffs
2014 Orange Muscat
2011 Gwurtz
2013 Goat Head Red (Pinot Noir, Grenache, Cab Sauv, Barbera, Zin)
2014 Dolcetto
2013 Nebbiolo from HHH
2013 Tempranillio
2013 Blood Red Barbera, CV
2013 Zinfandel from HHH
2014 Blood Red Zinfandel, CV
For dinner we went to J. Bookwalter Winery/Restaurant it was wonderful we sat outside and enjoyed some fantastic food. I Can't wait to come home and try a couple of the recipes out on everyone. See Pics below. For dinner we had the
2012 Protagonist Cabernet Sauvignon, and the
2013 Antagonist Syrah
Day 3 (Friday) we are headed to the Red Mountain area!
Col Solare Winery (Where Chat Ste Michelle meets Antinori from Italy)
2009 Red Blend, CV
2012 Red Blend, Red Mountain
2012 Shining Hill Red Blend, Red Mountain
Hightower Cellars
2014 Murray Rose, (syrah) Red Mountain
2013 Murray Estate Syrah, Red Mountain
2012 Pepper Bridge Vineyard Merlot, Walla Walla
2011 Cabernet Sauvignon, Red Mountain
2011 Reserve Cabernet Sauvignon, Red Mountain
Fidelitas Winery
2014 OPTU White Blend, Kilspun Vineyard
2012 Champoux Vineyard MAGNA Red Blend, HHH
2012 OPTU Red Blend, Red Mountain
2012 Quintessence Vineyard Cabernet Sauvignon, Red Mountain
Lunch was at Terra Blanca Winery. This was not on my list as I did not think it was open but thankfully it was open and we had a wonderful lunch on the patio. We had hummus to start, Bill had a BBQ Pulled Pork sandwich, and I had the Winery Burger. Both were served with a salad and we had the Arch Terrace Cabernet Sauvignon and Arch Terrace Syrah tasting we decided to go with the Syrah which was a great pairing.
Frichette Winery
2013 Punctual Red Blend
2012 Merlot, CV
2012 Cabernet Sauvignon, CV
2013 Malbec, CV
2013 Cabernet Franc, Red Mountain (Not for sale, club only) but it was good
2013 Petit Verdot, Red Mountain (Not for sale, club only) this was excellent wish we could have bought it.
Cooper Wine Company
2014 Barrel Maker Rose, Red Mountain
2013 Chardonnay, Red Mountain
2012 Estate Merlot, Red Mountain
2013 L'Inizio Red Blend, Red Mountain
2013 Estate Cabernet Franc, Red Mountain
2012 Estate Cabernet Sauvignon, Red Mountain
Kitzke Cellars
2012 Nebbiolo, Red Mountain
2012 Janaina Sensacao Red Blend, CV
2010 Cabernet Sauvignon, CV
2009 Syrah, CV
Day 4: We headed North up to the Zilla, WA area. I had researched several wineries to visit and it turned out to be an interesting day!
Portteus Winery
2013 Bistro Red
2011 Cabernet Sauvignon
2012 Syrah
2012 Zinfandel
2012 Petite Verdot
2009 Old Vine Cabernet Sauvignon
Masset Winery…. Home of the best Meatloaf recipe ever ;o)
2015 Barbera in the middle of fermentation
2009 La Petit Rouge Red Blend (Sangiovese, Syrah, Cab Sauv)
2010 Columbia Valley Red Marcoux Vineyard (60 CF, 20 ME, 20 CS) all old vine
2009 Cabernet Sauvignon
2007 Basket Press Reserve (50 ME, 50 CS)
2008 Syrah Reserve also free run (88 S, 9 PS, 3 V, 4 Coinouise, 1 Mouv)
2009 Basket Pressed Syrah
2007 Petit Sirah
2010 Syrah Marcoux Vineyard free run
2o12 Winter Harvest Syrah Dessert Wine
Tried to go by Mas Chappell but they were not open
Reflection Vineyard (changing their name to owners last name VanArnam much better in my opinion)
2012 Reflection Merlot
2013 Van Arnam Melange (73 CS, 21 MA, 6 CF)
2012 Reflection Cabernet Sauvignon
2012 Reflection Cabernet Sauvignon Reserve
Then we headed down to the Prosser area where we could not get into Thurston Wolfe because we didn't have a Premier Pass.
McKinley Springs Vineyard
2010 Cabernet Franc, HHH
2011 Syrah, HHH
2010 Cabernet Sauvignon, HHH
NV Estate Red (S, B, MA, PV, MO,) HHH
2010 Malbec, HHH
Desert Wind Winery
2010 Syrah Wahluke Slope
2013 Merlot Wahluke Slope
2012 Tempranillio
2012 Cabernet Sauvignon
2013 Ruah Blend
Alexandria Nicole Vineyards
2013 Jet Black Syrah Destiny Ridge Vineyard, HHH
2012 Quarry Butte Red Blend, Destiny Ridge Vineyard, HHH
2011 Gravity Merlot, Destiny Ridge Vineyard, HHH
2012 Alderdale Cabernet Sauvignon, Destiny Ridge Vineyard, HHH
2012 Mr. Big Petite Sirah, Destiny Ridge Vineyard, HHH
2013 Tempranillio, HHH
Day 5: We headed from Kennewick, WA down to Walla Walla, WA
Woodward Canyon Winery
2013 Estate Chardonnay
2012 Estate Erratic Red Blend
2011 Estate Reserve (95 CF, 5 PV)
2010 Estate Reserve (41 ME, 31 PV, 14 CS, 14 CF)
2012 Merlot, CV
2012 Artist Series #21
L'Ecole #41 Cellars
2014 Semillon
2014 Luminesce Seven Hills Vnyd, (50 SEM, 50 SB)
2014 Chardonnay Evergreen Vnyd
2012 Estate Merlot
2012 Estate Syrah
2012 Cabernet Sauvignon
2012 Apogee
Waterbrook Winery (we also had lunch here will post pictures in a day or so)
2011 ICON Anniversary Rhone Blend
2012 Reserve Cabernet Sauvignon
2012 ICON Walla Walla Red Blend
2012 ICON Barbera
2013 Late Harvest Semillon
Cougar Crest Winery
2012 Dedication Nine Red Blend
2009 Estate Merlot
2009 Estate Anniversary Cuvee
2009 Cabernet Sauvignon
2009 Estate Syrah
2009 Estate Syrilla (50 S, 50 Tempranillo)
Canoe Ridge Winery
2014 Limited Edition Cinsault Rose
2011 Reserve Pinot Noir
2012 Reserve Cherry Street Red Blend, HHH
2012 Limieted Edition Syrah, HHH
2011 Estate Merlot, HHH
2011 Estate Cabernet Sauvignon, HHH
Day 6: It doesn't seem like this is our 6th day but I guess it is… We had a great day today making our own wine, everyone needs to go do this.
Amavi Cellars
2014 Semillon
2013 Syrah
2013 Cabernet Sauvignon
Pepper Bridge
2012 Merlot
2012 Trine
2011 Cabernet Sauvignon
Northstar Winery Blending class & then tasting
2011 Merlot
2012 Stella Maris
2012 Cabernet Franc, WW
2012 Syrah, CV
2012 Cabernet Sauvignon
2010 Merlot, WW
2011 Premier (100% Merlot)
Nancy's Blend and Bill's Blend which is technically Merlot.
Dinner tonight was at T Maccarone's
Day 7: We hit downtown Walla Walla tasting rooms… Bill didn't like it he wanted to be out at a vineyard tasting room but it was nice not to have to drive.
Trust Winery
NV TATT
2012 Cabernet Sauvignon
NV (2010/2011) Cabernet Franc
Spring Valley Vineyard
2012 Mule Skinner Merlot
2012 Sharilee Petite Verdot
2012 Katherine Cabernet Franc
2012 Uriah Red Wine (Merlot), WW
2012 Derby Cabernet Sauvignon, WW
2012 Frederick (Red Blend),
2011 Nina Lee Syrah
Henry Earl Estates
2012 Chardonnay (no oak)
2012 Malbec, RM
2012 Merlot
2012 Homesteader Red Blend
2010 Cabernet Sauvignon Reserve,
Mark Ryan
2014 Viognier, CV
Numbskull (58 S, 26 G, 16 Mouv)
2013 Dissident (64 CS, 22 Me, 11 CF, 3 PV)
2013 Long Haul (51 Me, 40 CF, 8 CS, 1 PV)
2013 Dead Horse (87 CS, 8 Me, 4 CF, 1 PV)
Lunch was at Olive, a great sandwich shop in downtown Walla Walla.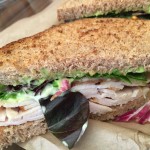 Figgins
2014 Lost Boy Barrel Sample Merlot
2012 Red Wine (CS, Me, PV)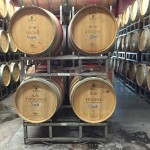 Dinner was at Sweet Basil Pizzaria but we had BBQ Chicken Pizza no basil to be seen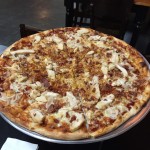 Back at our hotel they have a firepit so we sat outside for a little while this evening having a glass of wine as a night cap.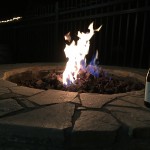 Day 8: We wanted to head back out to wineries that were in vineyards so we kind of succeeded as you will see below.
Tranche Cellars
Slice of Pape Blanc White Blend (Rousane, Viognier, Marsane)
2011 Barbera, CV
2011 Slice of Pape Red Blend (G, Mo, S)
2011 Syrah, Blue Mountain
2011 Tempranillo, Blackrock Vineyard
Saviah
2013 Chardonnay, CV
2013 Barbera, Duggar Creek, WWV
2013 Pinot Noir, Couse Creek Vineyard, WWV
2011 Syrah, WWV
2011 Petit Verdot, McClellan Est Vnyd/Stillwater Creek Vnyd, CV
Zerba Winery (Oregon)
Zerba White (CH, Sem, Riesling, V, Rousane)
2014 Sangiovese Rose
2012 Grenache, WWV
2012 Syrah Estate, WWV
2012 Cabernet Sauvignon, WWV
2012 Estate Petit Verdot
2011 Late Harvest Syrah, WWV
Watermill Winery
2011 Pinot Noir, WWV
2011 Mouvedre
2011 Praying Mantis Syrah, The Rocks
2011 Malbec, WWV
2012 Cabernet Franc, WWV
2009 Estate Midnight Red
Basel Cellars
2014 Sauvignon Blanc/Semillon
2014 Semillon
2012 2901 Red
2009 Inspired Red
2011 Merlot, CV
2011 Cabernet Sauvignon
For dinner tonight we went to a local place, Wingman Birdz & Brewz
Day 9: We headed down the gorge towards Willamette Valley
Penner-Ash Winery
2014 Riesling
2014 Viognier
2013 Willamette Pinot Noir
2013 Shea Vineyard Pinot Noir
2013 Estate Pinot Noir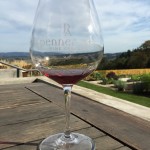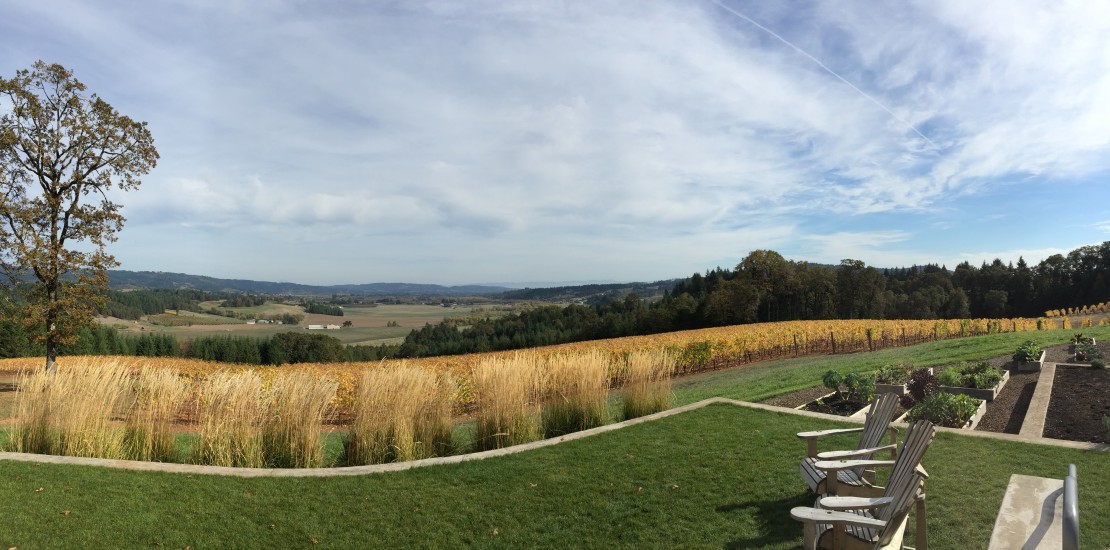 WillaKenzie Estate
2014 Pinot Blanc
2013 Pinot Meunier
2013 Gisele Pinot Noir
2013 Thibaud's Cuvee Pinot Noir
2012 Terres Basses Pinot Noir
2012 Pierre Leon Pinot Noir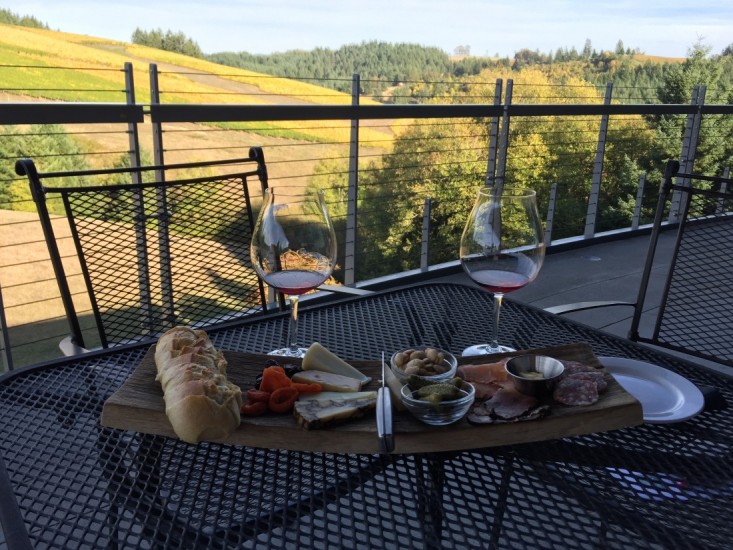 Dinner tonight was at Dundee Bistro in Dundee, Oregon (Pork Loin with Butternut Squash Rissoto)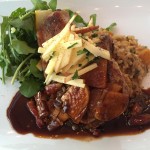 Day 10 we spent in Willamette Valley having some awesome Pinot Noir!
Lange
2014 Pinot Gris Reserve
2013 Three Hills Cuvee Chardonnay
2011 Three Hills Cuvee Pinot Noir
2012 Pinot Noir Reserve Willamette Valley
2011 Freedom Hill Pinot Noir Willamette Valley
2012 Freedom Hill Pinot Noir Willamette Valley
2013 North Block Pinot Noir, Dundee Hills
Domaine Drouhin
2010 Volnay Pinot Noir
2012 Laurene Pinot Noir
2012 Edition Limitee Pinot Noir
2013 Dundee Hills Pinot Noir

Stoller
2014 Chardonnay
2013 Chardonnay Reserve
2013 Pinot Noir Dundee Hills
2013 Pinot Noir Reserve
2010 Pinot Noir Reserve
2012 Single Acre Syrah

Google+