January 2016 Willamette Valley in Oregon
WillaKenzie Winery
Ponzi Winery
Argyle Winery
Stoller Vineyards
More info to come on the wines tasted etc!
Fall 2016 Wine Trip/Vacation Washington & Oregon
Olympia, WA we stopped at Fish Tale Brew Pub. Good food and beer, we tried their onion rings they were good. I had a Ham, Brie, Apple Sandwich which was very good, I will have to make more of these at home. I tasted 4 beers: Beyond the Pale Ale (least favorite), Vicious Circle Amber Ale (liked), Oktoberfest Fall Fest (favorite), Mudshark Porter (very good).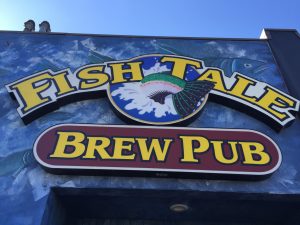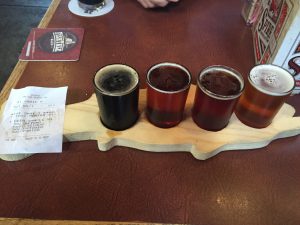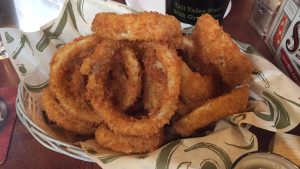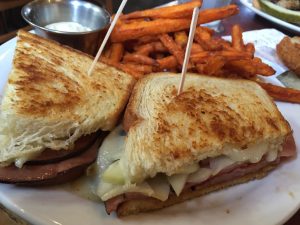 Woodinville, WA
We spent the day going from one tasting room to another, but to me there was a clear winner. Here are the wines we tried.
Alexandria Nichole
2015 Viognier, Crawford, Columbia Valley
2014 Shepards Mark White, Destiny Ridge, Horse Heaven Hills
2015 Chardonnay, Destiny Ridge, Horse Heaven Hills
2011 Gravity Merlot, Destiny Ridge, Horse Heaven Hills
2013 Quarry Butte Red, Destiny Ridge, Horse Heaven Hills
2013 Alderdale Cabernet Sauvignon, Destiny Ridge, Horse Heaven Hills
Brian Carter Cellars
2014 Oriana White
2015 Abaracadabara Rose
2011 Tuttorosso
2011 Byzance
2012 Corrida
2011 Le Coursier
Darby Winery
2014 Viognier/Roussane
2012 Flipside GSM
2012 Aunt Lee Syrah
2011 Chaos Red Blend
2011 The Swagger Cabernet Sauvignon
Goose Ridge Winery
2012 Syrah
2011 Vireo Red Blend
2012 First Flight Red
2011 Cabernet Sauvignon
2011 Sol Duc Red Blend
Lunch at Purple Cafe & Wine Bar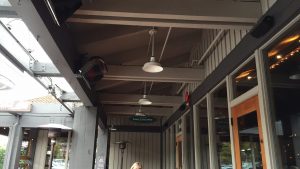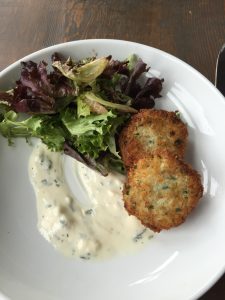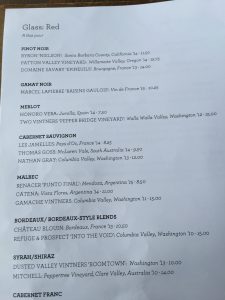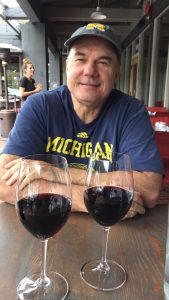 Mark Ryan Winery
2015 Viognier
2014 Numbskull GSM
2014 Numbskull BDX
2013 Lost Soul Syrah
2014 The Dissident Cabernet Sauvignon
William Church Winery
2013 Malbec
2012 Sur La Mer
2013 Cabernet Sauvignon
2013 2 Spires Syrah/Cabernet Sauvignon
2013 Syrah
Trust Winery
2014 Riesling
2015 Rose
NV TATT Red
2013 Walla Walla Syrah
2013 Lewis Syrah
2013 Cabernet Sauvignon
Otis Kenyon
2014 Roussane
2013 Walla Walla Cabernet Sauvignon
2014 Matchless Red (Cabernet Sauvignon/Syrah/Petite Verdot)
2013 Malbec
Dinner at Vivi Pizzeria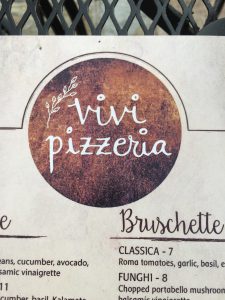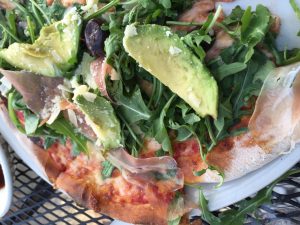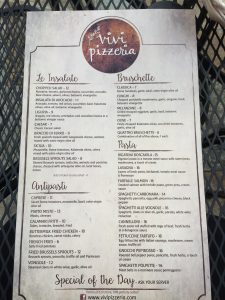 Gorman Winery
2012 Pixie Syrah
2012 Bully Cabernet Sauvignon
2012 The Evil Twin Syrah/Cabernet Sauvignon
2013 The Devil You Don't Know Syrah
2014 Big Sissy Chardonnay
Saturday, September 24, 2016 We headed back to the Oregon Coast for a couple days. I used http://visittheoregoncoast.com/ to plan our coastal trip. We stayed in Rockaway Beach Saturday night
Nehalem Bay
Pinot Noir
Cabernet Sauvignon, Columbia Valley
Merlot, Rogue Valley
Valley Peach
Cranpere
Santa's Elixir
Sunday, September 25, 2016 we stayed in DePoe Bay, we watched the gray whales and checked out DePoe Bay tasting room, which was Nehalem with a different label
Monday, September 26, 2016 we went farther south and stayed in Yachats, on the way there we visited
Flying Dutchman Winery
2011 Pinot Noir, Winter's Hill Vineyard, Willamette Valley
2007 Merlot, Quail Run Vineyard, Rogue Valley, Salt Air Fermentation
2008 Cabernet Sauvignon, Freed Vineyard, Umpqua Valley
2009 Cabernet Sauvignon, Umpqua Valley
Tuesday, September 27, 2016 we drove back inland to the southern Willamette Valley area and visited
Sarver Winery
2014 Pinot Noir
2012 Pinot Noir
2013 Merlot Rogue Valley
2013 Petite Sirah Napa Valley
2013 Syrah Yakima Valley, WA
2013 Cabernet Sauvignon Rogue Valley
Silvan Ridge
2014 Pinot Gris
2015 Viognier
2013 Pinot Noir Willamette Valley
2013 Cabernet Sauvignon Rogue Valley
2013 Portage (Syrah)
Sweet Cheeks
2014 Pinot Noir Willamette Valley
2014 Pinot Fusion (50 PN/27 ME/ 23 SY)
2011 Syrah, Applegate Appelation, Oregon
2011 Tempranillo, Umpqua Valley
King Estate Winery
2015 King Estate Pinot Gris
2014 King Estate Chardonnay
2014 King Estate Pinot Noir
2012 NxNW Columbia Valley Cabernet Sauvignon
2012 NxNW Walla Walla Cabernet Sauvignon
2013 NxNW Red Blend (82 Syarh/ME/MA/CS/CF)
2012 NxNW Syrah
2008 King Estate Blanc de Noir Sparkling (Pinot Noir)
Dinner at King Estate Restaurant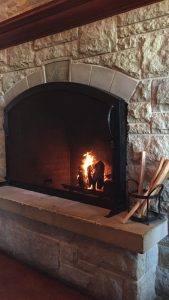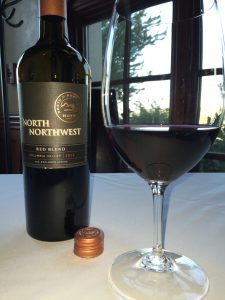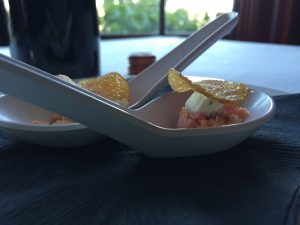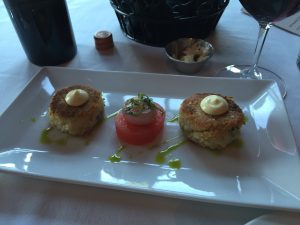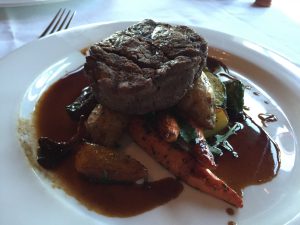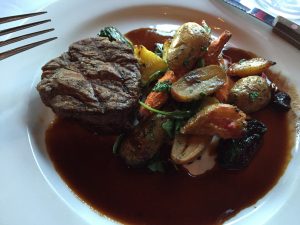 Wednesday, September 28, 2016
Bethel Heights Winery
2013 Estate Chardonnay
2015 Rose of Pinot Noir
2012 Aeolain Pinot Noir
2013 Justice Vineyard Pinot Noir
2014 Flat Block Pinot Noir
Cristom Vineyards
2015 Estate Pinot Gris
2014 Estate Viognier
2013 Mt. Jefferson Cuvee Pinot Noir
2013 Estate Pinot Noir
2014 Marjorie Pinot Noir
2014 Jessie Pinot Noir
Stoller Family Estate
2015 Single Acre Riesling
2014 Reserve Chardonnay
2015 Rose of Pinot Noir
2014 Dundee Hills Pinot Noir
2011 Reserve Pinot Noir
2010 Reserve Pinot Noir
The Eyrie Vineyards
2015 Chasselas Dore
2014 Pinot Blanc Dundee Hills
2014 Pinot Gris Dundee Hills
2014 Pinot Gris Original Vines
1987 Reserve Chardonnay
2015 Rose of Pinot Noir
2013 Willamette Valley Pinot Noir
2013 Original Vines Pinot Noir
1986 Pinot Noir Barrel Reserve ($390/btl)
Dinner at Bistro in Dundee
Thursday, September 29, 2016
Lunch at Solstice Grill in Hood River: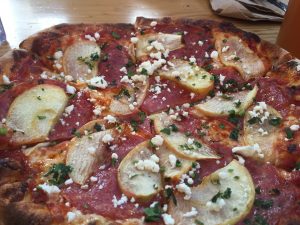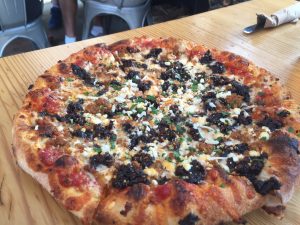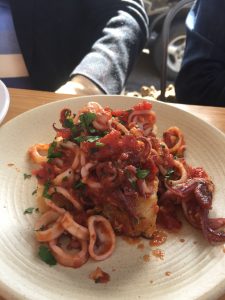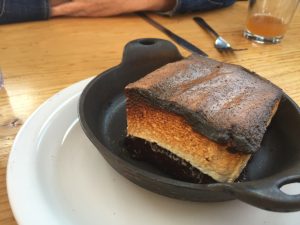 Mt. Hood Winery
2014 Estate Pinot Noir
2014 Grenache
NV Summit Red
2014 Barbera
2013 Syrah
2014 Cabernet Sauvignon
COR Cellars
2015 Rosae of Cabernet Franc
2014 Alba (Gewtz/Pinot Gris)
2013 Cabernet Franc
2013 Petite Verdot
2014 Cabernet Sauvignon
2013 Old Highway 8 Red
Dinner at Bookwalter Winery & Restaurant
2012 Protagonist Cabernet Sauvignon
2013 Antagonist Syrah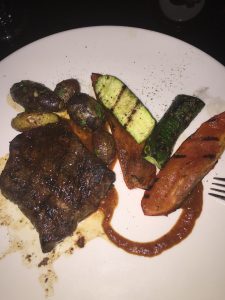 Friday, September 30, 2016
Cooper Wine Company (all Red Mountain Wines)
2015 Barrel Maker White (Viognier/Chard/Riesling)
2015 Barrel Maker Rose (Carmenere/Cab Franc)
2014 Estate Chardonnay
2014 Barrel Maker Red (Cab Sauv/Merlot/Cab Franc)
2013 Merlot
2014 Cabernet Franc
2014 L'Inizio Blend
2013 Cabernet Sauvignon
2014 Gatekeeper (Zin/Syrah/Tempranillo)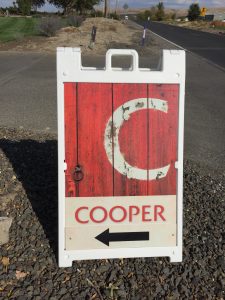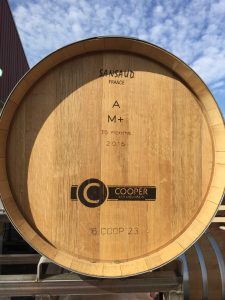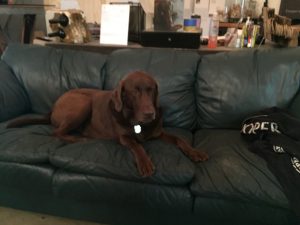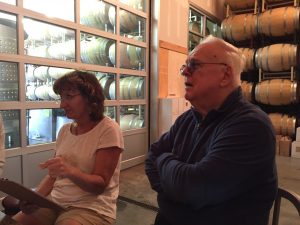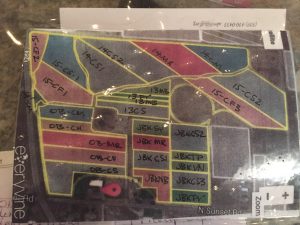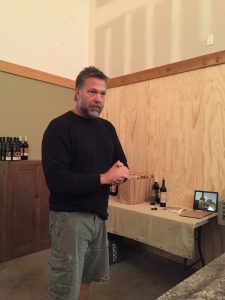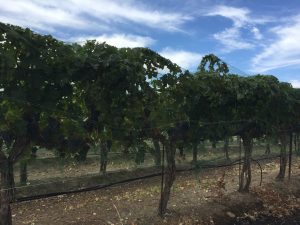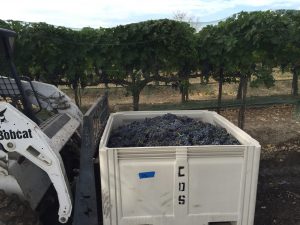 Kiona
Estate Zeus Viognier
2012 Sangiovese
2012 Cabernet Franc
2012 Old Block Cabernet Sauvignon (planted 1979)
2013 Estate Red Mountain Reserve
NV Late Harvest Chenin Blanc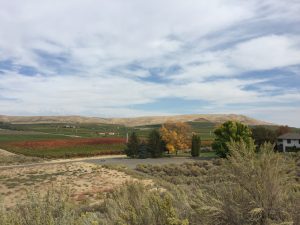 Alexandria Nicole (Prosser Tasting Room)
2015 Crawford Viognier
2014 Shepards Mark White
2015 Reserve Chardonnay
2012 Gravity Merlot
2013 Quarry Butte
2014 Jet Black Syrah
2013 Alderdale Cabernet Sauvignon
2013 Sargent Pepper Carmenere
14 Hands Winery
2015 Rose of Grenache
2014 Sauvignon Blanc
2013 Cabernet Sauvignon
2013 Cabernet Franc – Merlot
2013 M S G V (33/32/23/12)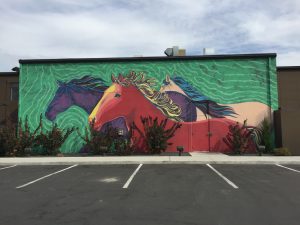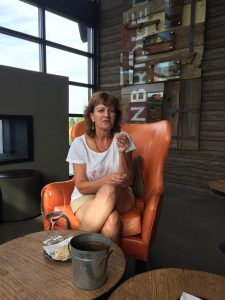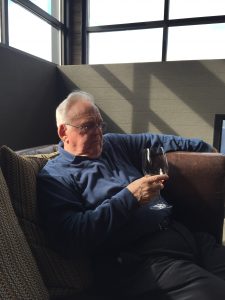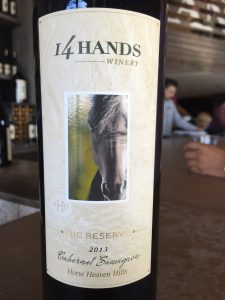 Bunnell Family Cellars with Dinner at Wine O'Clock Restaurant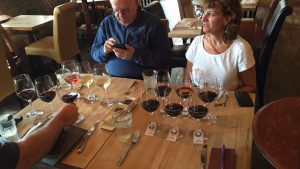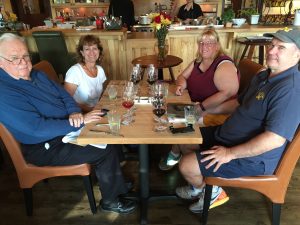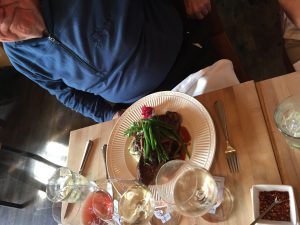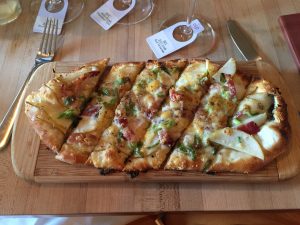 2010 Bunnell Boushey McPherson Syrah
2010 Bunnell Discovery Vineyard Syrah
2011 Bunnell Red Mountain Syrah
2010 Bunnell Red Mountain Mourvedre
2010 Bunnell Clifton Hill Vineyard Syrah
2013 Bunnell Walla Walla Cabernet Sauvignon
Saturday, October 1, 2016
Woodward Canyon
2014 Washington Chardonnay
2012 Estate Erratic (Mouv/S/G)
2013 Estate Chardonnay
2013 Charbonneau (CS/Me/PV)
2012 Estate Reserve
2012 Estate Cabernet Sauvignon
2013 Artist Series Cabernet Sauvignon
2013 'Old Vines' Cabernet Sauvignon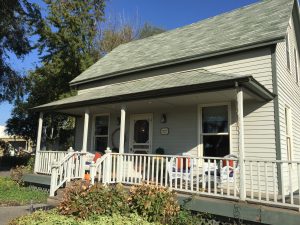 Mark Ryan Winery
2015 Viognier
2014 Numbskull GSM (but S/M/G actually)
2014 Lost Soul Syrah
2014 Long Haul Merlot
2o14 Dead Horse Cabernet Sauvignon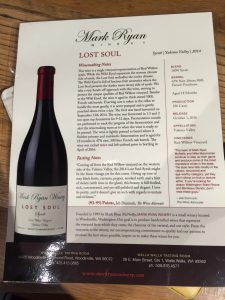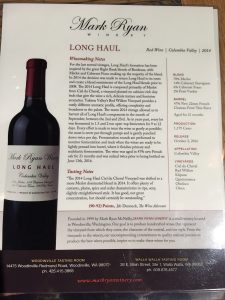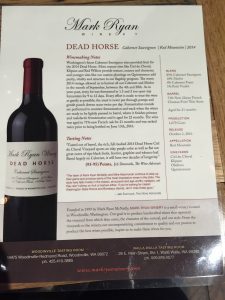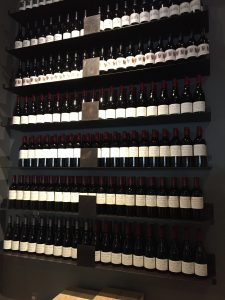 Otis Kenyon Winery
2015 rousanne
2014 Matchless Red
2013 Cabernet Sauvignon
2013 Malbec
Henry Earl Estates
2012 Reserve Chardonnay
2010 Cabernet Sauvignon Red Mountain
2012 Malbec Red Mountain
2010 Homesteader (Me/CS/PV/Ma/CF)
2010 Reserve Cabernet Sauvignon
2013 Merlot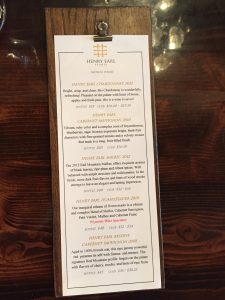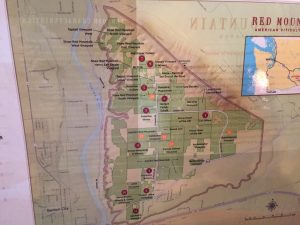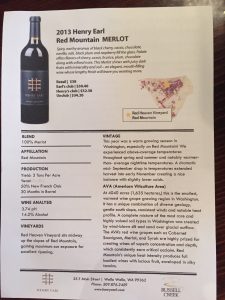 Spring Valley Vineyards
2013 Mule Skinner Merlot
2012 Sharilee Petite Verdot
2012 Catherine Cabernet Franc
2013 Uriah (Me/CF/PV/Ma/CS)
2013 Derby Cabernet Sauvignon
2013 Fredrick Cabernet Sauvignon
2012 Nina Lee Syrah
Buty Winery
2015 Semillon/Sauvignon/Muscadelle
2015 Conner Lee Chardonnay Columbia Valley
2014 Conner Lee Merlot-Cabernet Franc Columbia Valley
2014 Mourvedre, Syrah & Grenache Rockgarden Estate (Rocks AVA)
2013 Beast Phinny Hill Vineyard Cabernet Sauvignon H3
2013 Columbia Rediviva (85 CS/15 S)
2013 Rediviva of the Stones Rockgarden Estate (Rocks AVA)
Canoe Ridge Winery
2015 Rose of Cinsault
2015 Limited Edition Roussanne
2014 Reserve Chardonnay
2013 Limited Edition Malbec
2013 Limited Edition Tempranillo
2013 Limited Edition Benches Cabernet Sauvignon
Dinner at OX & Cart Restaurant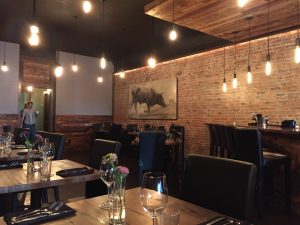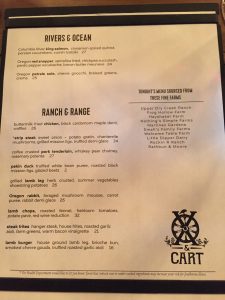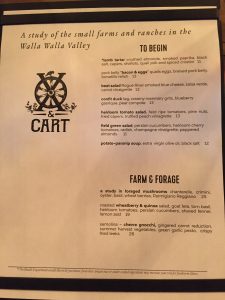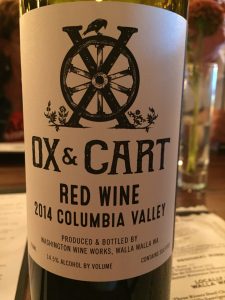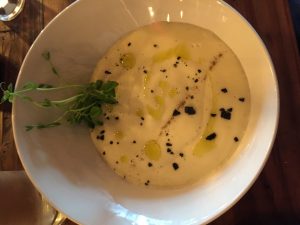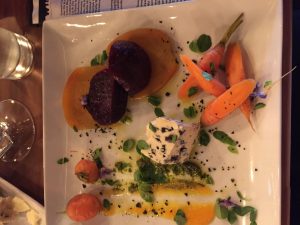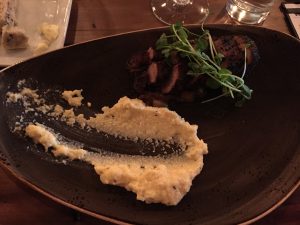 Sunday, Oct 2, 2016
Amavi Cellars
Semillon/Sauvignon Blanc
Syrah
Cabernet Sauvignon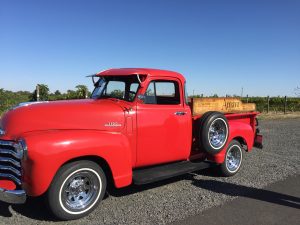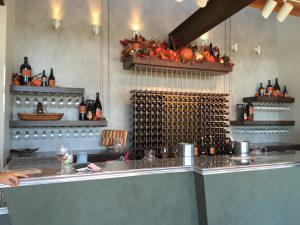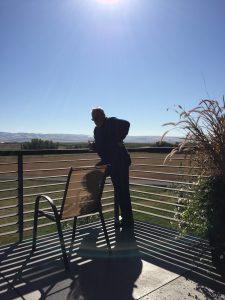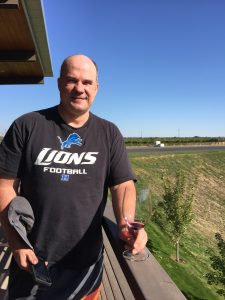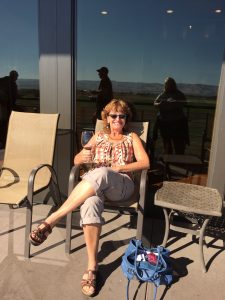 Saviah Winery
Star Meadows White (SB/Semillon)
Rose of Sangiovese & Barbera
Barbera
Hunt & Gather Red (Syrah/Cab Sauv)
Stones Speak Syrah
Tempranillo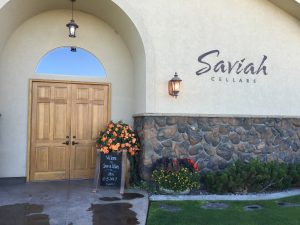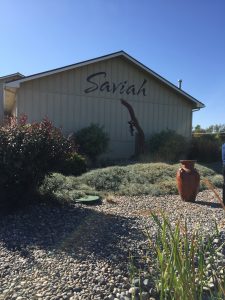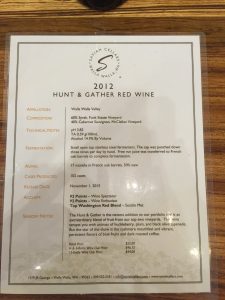 Balboa Winery
Dry Riesling
Mith White (Rousanne/Viognier)
Estate Syrah (Rocks AVA)
Merlot
Cabernet Franc
Eidolon (Rocks AVA)
Mith Red
Constrictor (Cab Sauv/Syrah)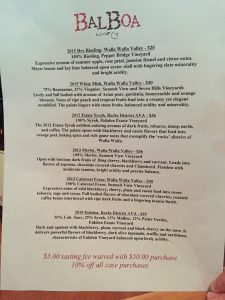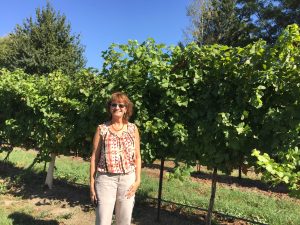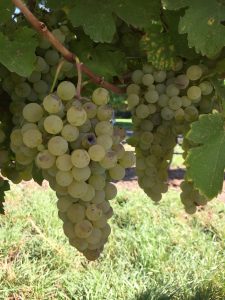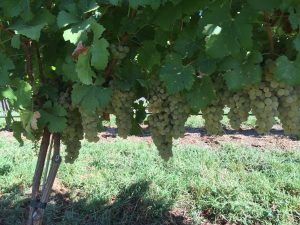 Slight of Hand
Dry Riesling
Rose of Cab Franc
Old Vine Chardonnay
Conjurer
Archimage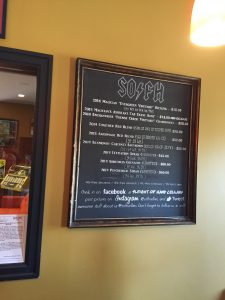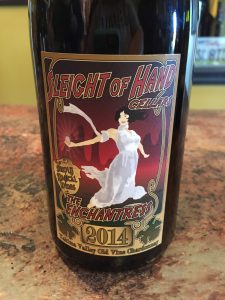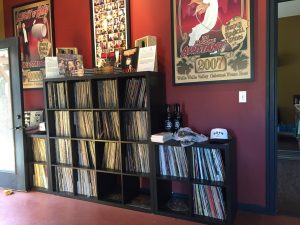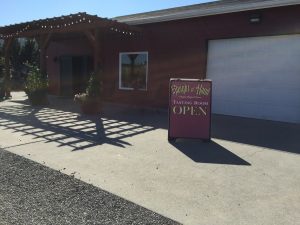 Northstar Winery
Blended our own wines! Then tasted their wines.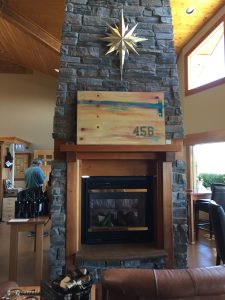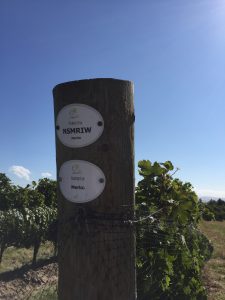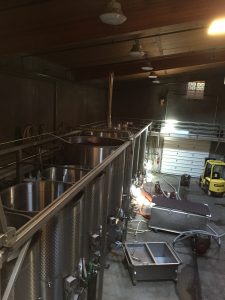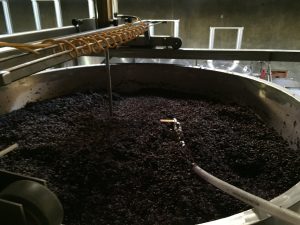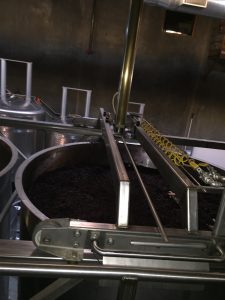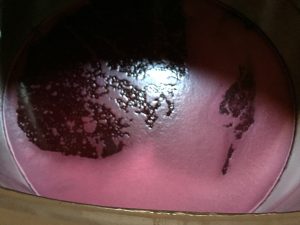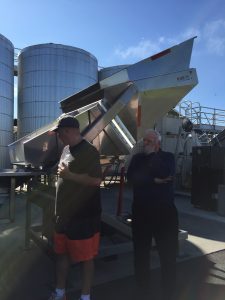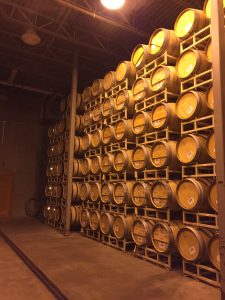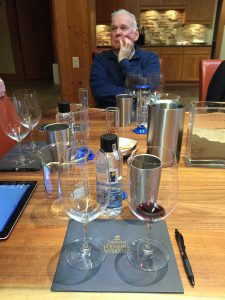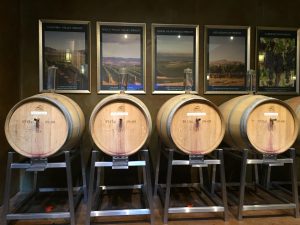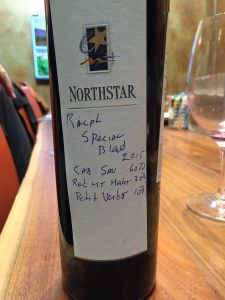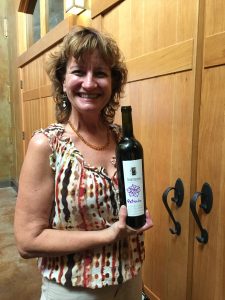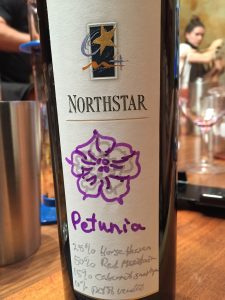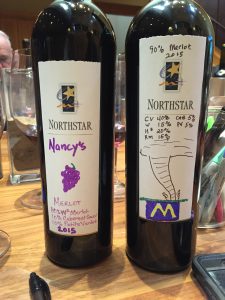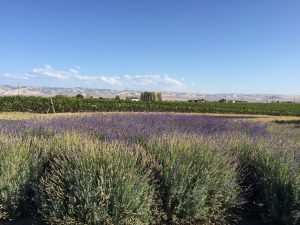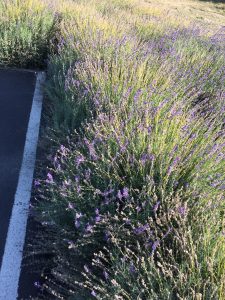 Time to head back to Topeka here are pics of Mt. Hood as we left town courtesy of Abby and Ralph.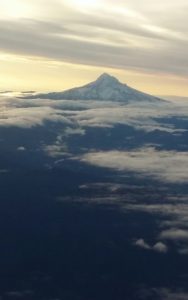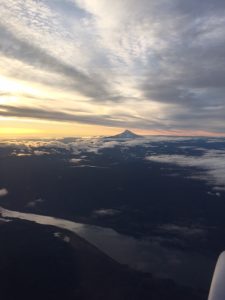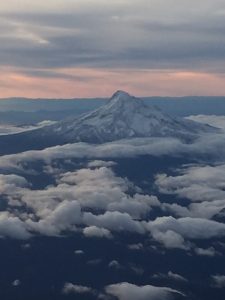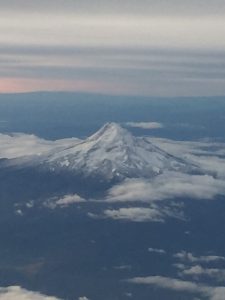 Google+