Monday Night Wine
is a fabulous group of friends I have & we get together a couple Monday nights each month to taste wine. Each month we try a different varietal and I pair it with a dinner, as the wine will change once you introduce food to your palate.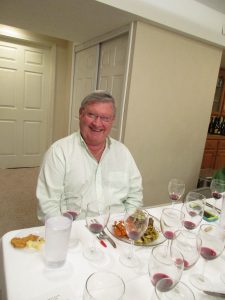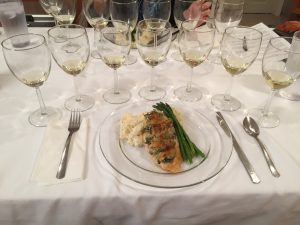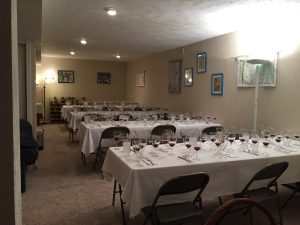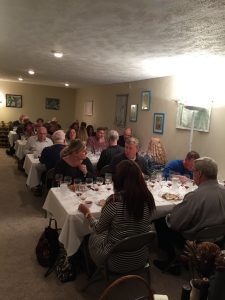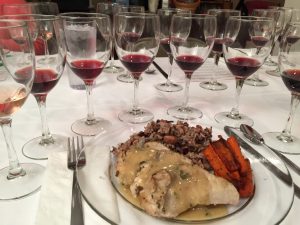 January 2020 Cabernet Sauvignon As winter finally seems to rear its head we are going to taste some Cabernet Sauvignon. A great wine to warm you up on a cold day, or to have with dinner and snuggle up by a warm fire. It is also one of the heaviest and drier wines available. We are going to taste wines from California & Washington. We will pair it with Steaks, Steakhouse Baked Potatoes, Roasted Asparagus & Dark Chocolate Mousse Cake
1st tie/1st tie 2016 Predator Cabernet Sauvignon, Lodi, California
4th/4th 2016 The Cult Cabernet Sauvignon, California
5th/3rd tie 2016 Northwest Ridge Cabernet Sauvignon, Columbia Valley, Washington
2nd/1st tie 2016 Mercer Family Reserve Cabernet Sauvignon, Horse Heaven Hills, WA
1st tie/2nd 2017 Clos de Napa Cellars Rutherford Cabernet Sauvignon, Napa Valley, CA
3rd/3rd tie 2017 Crossfork Creek Cabernet Sauvignon, Yakima Valley, WA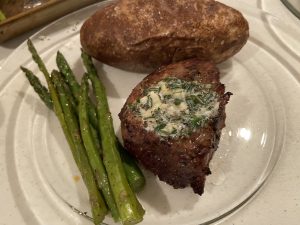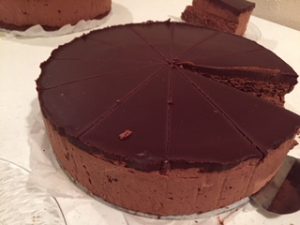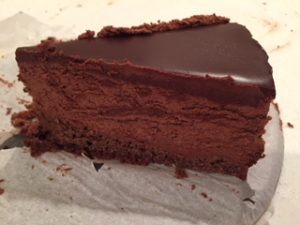 February 2020 Merlot was the darling at the turn of the 21st century, and was knocked off it's throne in 2004 by the movie Sideways. Over the past 15+ years Merlot has made a silently slow comeback. There are new world style from California and Washington, and old world from Bordeaux region in France. Today's Merlot is not the everyday priced wine as we would like, while we found some good ones this month for under $25, most are $30 to $40. Merlot can be bitter upfront due to higher tannins, but once it has aged a little or decanted a little, it is very smooth and typically have descriptions that go on forever. This month we paired our Merlots with Lasagna, Broccoli, Garlic Bread, & Chocolate Bunt Cake with Cheesecake filling.
1st/1st tie 2017 William Hill Central Coast Merlot, CA (13.9% APV label)
3rd/6th 2016 Robert Hall Merlot, Paso Robles, CA
5th/5th 2016 Chloe Merlot San Lucas Vineyard, Monterey County, CA
2nd/2nd 2016 St. Francis Sonoma County Merlot, Sonoma County, CA
6th/3rd 2016 Kennedy Shah Merlot, Columbia Valley, WA
4th/NA 2015 La Lecciaia Merlot, Tuscana, Italy
NA/4th 2016 Atlas Peak Santa Margarita Ranch Merlot, Paso Robles, CA
NA/1st tie 2016 Duckhorn Vineyards Merlot, Napa Valley, CA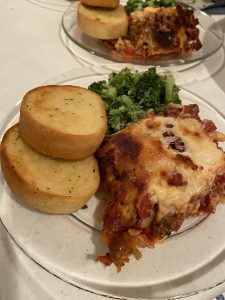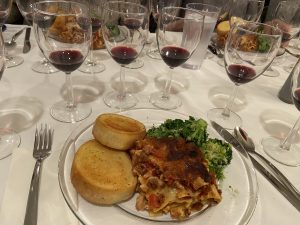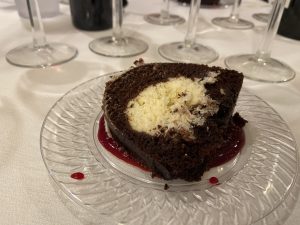 March 2020 Odd Reds Well where do I start with this month. We were able to do our first tasting but not the second one due to the Coronavirus shutdown. These are wines that are usually very rare. We tried to focus on Varietals that you may see blended in but in this case they are the primary varietal or even stand alone. These pair great with burgers and pizza or any kind of grilled beef or BBQ. We paired the wines with Grilled Teriyaki Beef, Peppers & Onions, Root Vegetable Black Bean Quinoa Bake and Chocolate Cinnamon Bread. (Mushrooms were for a Vegan dish).
1st 2018 Albert Bichot Chat De Varennes Beaujolais Villages, France (Gamay)
2nd Tie 2017 Gran Pasas Monastrell, Yecla, Spain (Monastrell also known as Mouvedre)
5th 2017 Esterhazy Zweigelt, Austria (Zweigelt)
4th 2017 Peirano Estate Petite Sirah, Lodi, CA (Petite Sirah)
2nd Tie 2018 Chronic Cellars Suite Petite, Paso Robles, CA (89% Petite Sirah, 11% Syrah)
3rd 2017 McManis Petit Verdot, CA (predominantly Petit Verdot with some Tannat and Petite Sirah)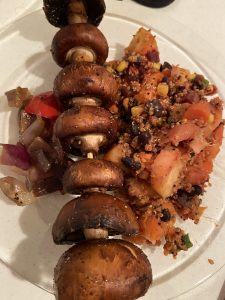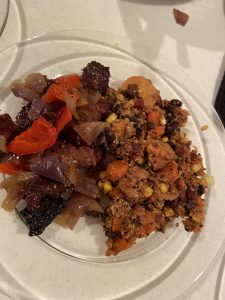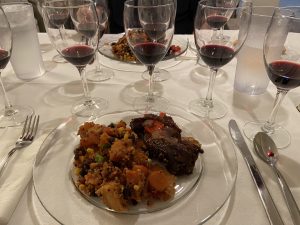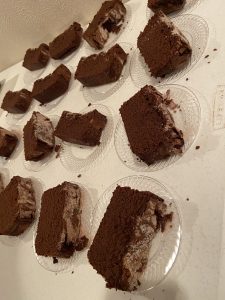 April 2020 Red Blends was cancelled for the time being. I will try to reschedule something to include these wines later in the year.
May 2020 Chardonnay was cancelled for the time being. I will try to reschedule something to include these wines later in the year.
June 2020 Sauvignon Blanc Yes we are back eating and drinking wine! After 2 and a half months of Coronavirus shutdowns it was so great to see everyone again. This month we tasted Sauvignon Blancs, these are great crisp dry wines. They have strong citrus characteristics, maybe some jalapeno, passion fruit, grapefruit, lemon, grass, etc. These are great wines to have on the patio on a warm summer evening, drinking them chilled helps to cool you off and makes them clean and crisp. Tonight we paired them with Salmon filets stuffed with Crab and a Rice Pilaf with Grilled Asparagus and Green Onions and for dessert we had Key Lime Pie. Also had a Vegan Key Lime Dessert which was very good.
3rd/3rd NV JNSQ Sauvignon Blanc, CA
6th/4th Tie 2018 Angeline Reserve Sauvignon Blanc, Sonoma County, CA
5th/4th Tie 2018 Flat Top Hills, CA
1st/2nd 2019 Rapaura Springs Sauvignon Blanc, Marlborough, NZ
2nd/1st 2019 Koha Redwood Hills Awatere Valley Sauvignon Blanc, Marlborough, NZ
4th/5th 2018 Leefield Station Waihopai Valley Sauvignon Blanc, Marlborough, NZ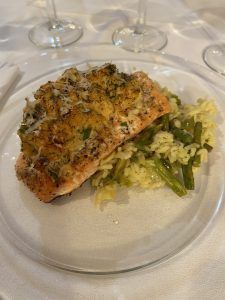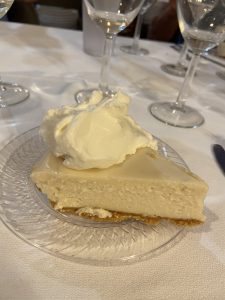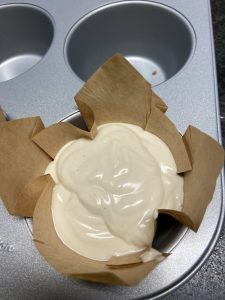 Bottom of the Page.
Save
Save
Save
Save
Save
Save
Save
Save
Save
Save
Save
Save
Save
Save
Save
Save
Google+