2017 I had the opportunity to go to a Fort Worth Food & Wine Tasting event with Sonja Woynick. Of which the best wine there was Frank Family Vineyard Patriarch from Napa Valley. I also really liked the Peter Yealand Sauvignon Blanc's from New Zealand.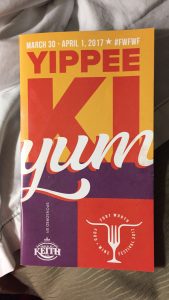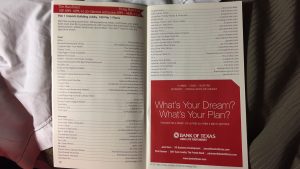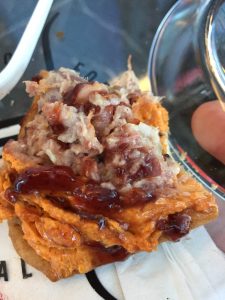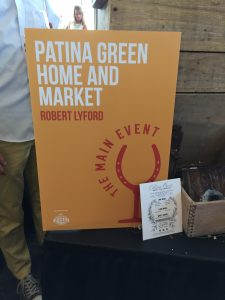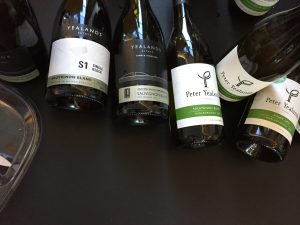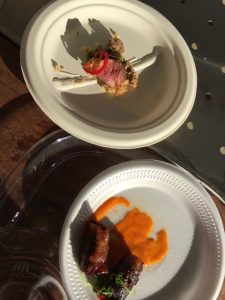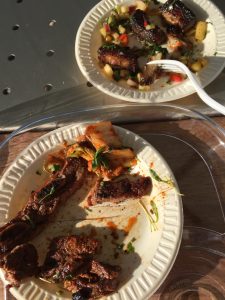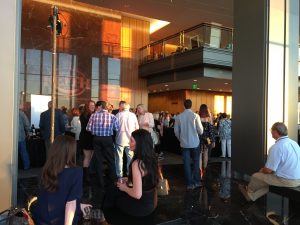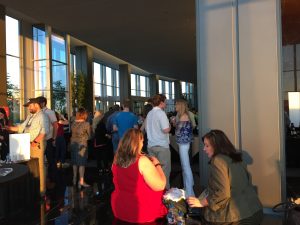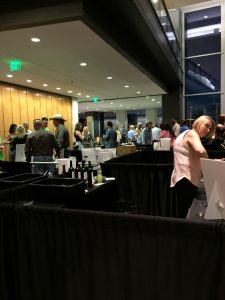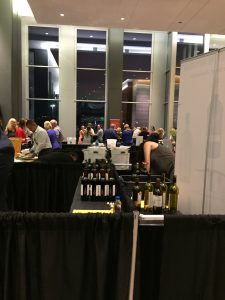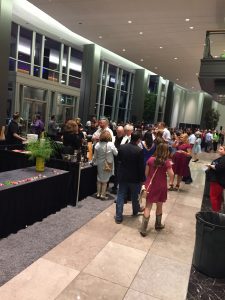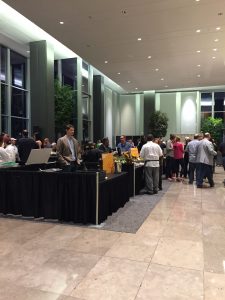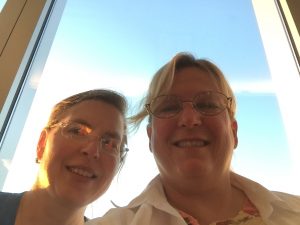 We also checked out several wineries while in Texas.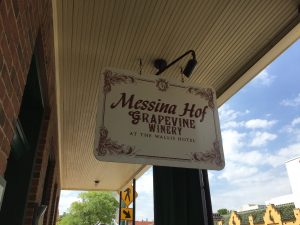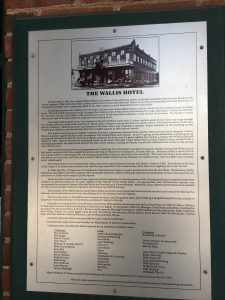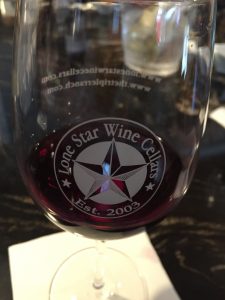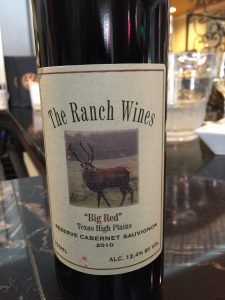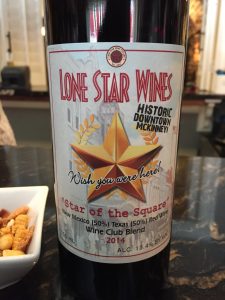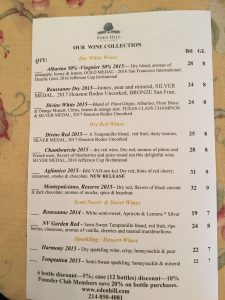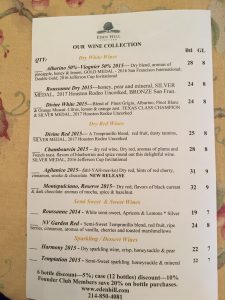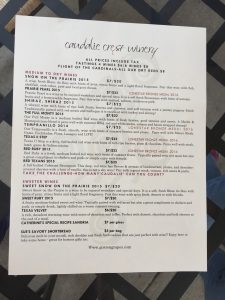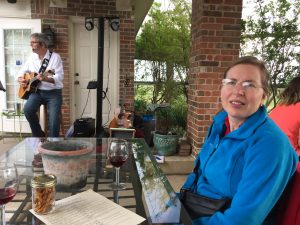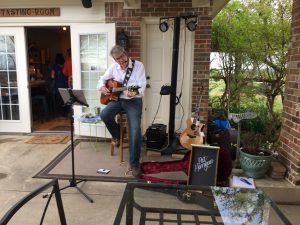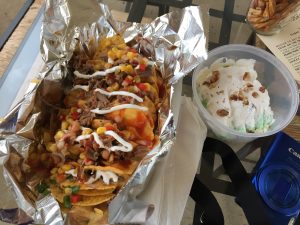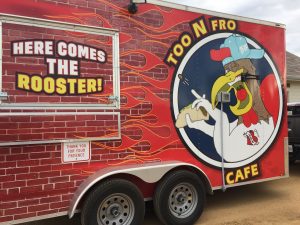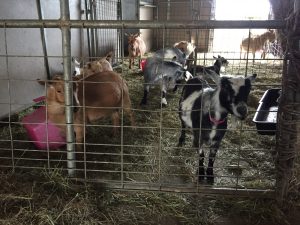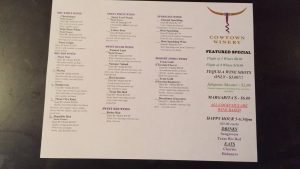 Cowtown Winery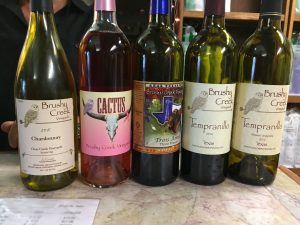 Brushy Creek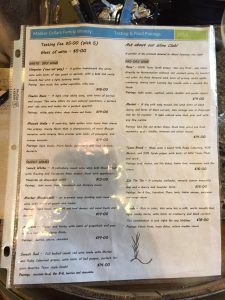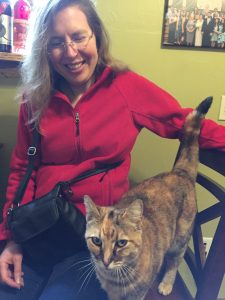 Marker Cellars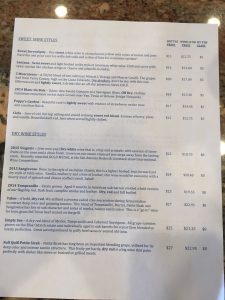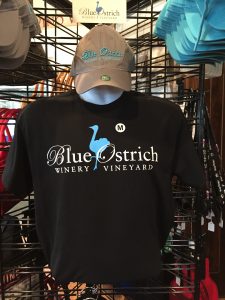 Blue Ostrich Winery
Bill and I took a day over the July 4th holiday week to check out Holyfield Winery in Bashor, KS and Aubrey Vineyards in Overland Park KS ending with dinner at Louie's Wine Dive in Overland Park.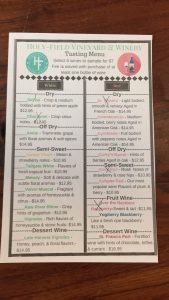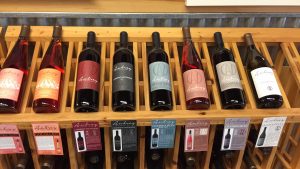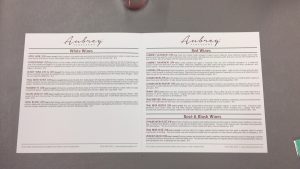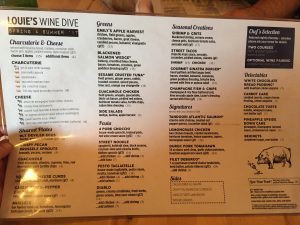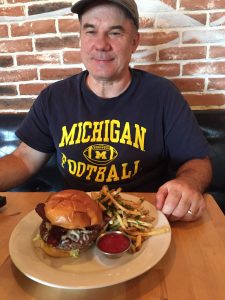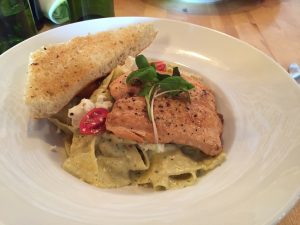 California Wine Trip September 2017!
6 Days, 27 Wineries & 169 Wines Tasted!
Check them out below:

Day 1, Friday, September 8th Napa Valley
Bennett Lane Winery
2015 Reserve Chardonnay Sangiacomo Vineyard Los Carneros
2012 Maximus Red Blend
2012 Cabernet Sauvignon
2013 Cabernet Sauvignon
2009 Reserve Cabernet Sauvignon
Rombauer Vineyards
2016 Napa Sauvignon Blanc
2016 Carneros Chardonnay
2016 Reserve Chardonnay
2015 Eldorado Zinfandel
2014 Fiddletown Zinfandel
2015 Sierra Foothills Zinfandel
2014 Merlot
2013 Diamond Cabernet Sauvignon
Failla
2015 Hudson Vineyard Chardonnay
2015 Keefer Ranch Russian River Valley Chardonnay
2015 Haynes Vineyard Coombsville Chardonnay
2015 Keefer Ranch Pinot Noir
2015 Singler Vineyard Pinot Noir
2015 Peay Vineyard Pinot Noir
2014 Estate Syrah
Summers Estate Winery
2014 Reserve Sonoma County Alexander Valley Stuhlmulle Vineyard Chardonnay
2016 Rose of Charbono
2015 Charbono
2013 Reserve Merlot
2013 Reserve Cabernet Sauvignon
2013 Knights Valley Petite Sirah
2014 Knights Valley Petite Verdot
2013 Checkmate
Day 2, Saturday, September 9th Sonoma County
Lynmar Estate
2013 LaSereinite Chardonnay
2013 Old Wente Chardonnay
2009 Sonoma Coast Syrah
2011 Late Harvest Divinity Chardonnay
2013 Quail Hill Pinot Noir
2014 Quail Hill Pinot Noir
Ralph had all Chard flight so he had:
2013 LaSereinite Chardonnay
2014 Russian River Chardonnay
2013 Old Wente Chardonnay
2014 Quail Hill Vineyard Chardonnay
2014 Susanna's Vineyard Chardonnay
2011 Late Harvest Divinity Chardonnay
Martinelli Winery
2014 Bella Vigna Chardonnay
2014 Lolita Ranch Chardonnay
2014 3 Sisters Vineyard Chardonnay
2014 Sonoma Coast Pinot Noir
2014 Moonshine Ranch Pinot Noir
2015 Vigneto Di Evo Zinfandel
2013 Lolita Ranch Zinfandel
2015 Giuseppe & Luisa Zinfandel
2012 Lolita Syrah
Rodney Strong Winery
2013 Reserve Cabernet Sauvignon
2014 Blue Wing Vineyard Chardonnay
2013 Alexander's Crown Cabernet Sauvignon
2013 Rockaway Cabernet Sauvignon
2013 Brothers Cabernet Sauvignon
Zichichi Vineyards
2015 North Block Estate Zinfandel
2014 Pyramid Vineyard Cabernet Sauvignon
Barrel Tasting 2016 North Block Zinfandel
Barrel Tasting 2016 Pyramid Vineyard Cabernet Sauvignon
Barrel Tasting 2016 North Block Petite Sirah
Bella Winery
2016 Rose of Pinot Noir
2013 Russian River Valley Pinot Noir
2013 Maple Vineyard Zinfandel
2014 Lily Hill Zinfandel
2010 Big River Ranch Syrah
2014 Late Harvest Zinfandel
Stephen Walker
2016 Rose of Pinot Noir/Caringine/Petite Sirah/Zinfandel
2014 Russian River Valley Pinot Noir
2014 Dry Creek Zinfanel
2014 Howell Mountain Cabernet Sauvignon
2015 Howell Mountain Cabernet Sauvignon
2013 Reserve Petite Sirah (OMG!!!)
2015 Petite Sirah
2013 Petite Sirah Port
Shelby
Russian River Valley Chardonnay
Reserve Russian River Valley Chardonnay
Day 3 Sunday, September 10th Sonoma County
Chateau St. Jean
2014 Le Seul Chardonnay
2014 Sonoma County Reserve Chardonnay
2014 Le Seul Pinot Noir
2013 Reserve Malbec
2013 Cinq Cepages
2015 Robert Young Chardonnay
2013 Reserve Robert Young Chardonnay
2012 Benoist Syrah
2013 Durell Vineyard Syrah
Kenwood
2015 Ricioli Sauvignon Blanc
2016 Rose of Pinot Noir
2013 Six Ridges Merlot
2013 Jack London Syrah
2013 Artist Series
2011 Winemaker's Select Cabernet Sauvignon
Korbin Kameron
2015 Sauvignon Blanc
2016 Rose of Merlot
2015 Merlot
2013 Cabernet Sauvignon
2013 Cuvee Kristen
2014 Petite Verdot
Valley of the Moon/Madrone Estate
2015 Pinot Blanc/Viognier
2014 Stewart Family Reserve Chardonnay Russian River Valley
2016 Rose of Sangiovese
2014 Madrone Old Vine Zinfandel
2013 Stewart Family Reserve Old Vine Zinfandel
2012 Stewart Family Reserve Cabernet Sauvignon
2013 Madrone Barbera
Ram's Gate
2013 Carneros Pinot Noir
2014 Gap's Crown Pinot Noir
2013 Silver Eagle Vineyard Russian River Valley Pinot Noir
2013 Hyde Vineyard Syrah
Day 4 Monday, September 11th Napa Valley
Caymus/Wagoner Family Wines
2015 Emmolo Sauvignon Blanc
2015 Mer Soliel Santa Lucia Highlands Chardonnay
2015 Caymus Zinfandel
2014 Mer Soliel Santa Barbara Chardonnay
2015 Caymus Cabernet Sauvignon
2014 Caymus Special Selection Cabernet Sauvignon
ZD
2015 Chardonnay
2015 Reserve Chardonnay
2014 Pinot Noir Carneros
2014 Cabernet Sauvignon Napa Valley
2013 Reeserve Cabernet Sauvignon
2015 Rosa Lee Merlot (Hazen Vineyard)
Dakota Shy
2015 TEN Red Wine
2014 Diamond Mountain Cabernet Sauvignon
2015 Oakville Cabernet Sauvignon
Mumm Napa
Brut Prestige Sparkling Wine
Brut Rose Sparkling Wine
M Cuvee Sparkling Wine
2012 Blanc de Blanc Reserve Staff Selection
Pinot Meunier Sparkling Wine
Blanc de Blanc Sparkling Wine
Santana Sparkling Wine
Silenus
2007 Le Chanceux Cabernet Sauvignon
2015 Noria Sauvignon Blanc
2014 Silenus Petite Verdot
2014 Ideology Blondie Chardonnay
2014 Thorn Hill Old Vine Zinfandel
2012 Danais Chardonnay
2012 Napa Cabernet Sauvignon
2013 Reserve Silenus ??
2014 Silenus Eagle Chardonnay
Vintners Collective
2012 Tournesol Proprietor's Blend
2013 Vinoce Cabernet Franc
2014 Hertelendy Chardonnay Russian River Valley
2010 D'Cubed Brown Vineyard Zinfandel
2012 Vinoce Cabernet Sauvignon Mt. Veeder
2014 Vinoce Oakville Cabernet Sauvignon
2015 Flanigan Bacigalupi Vineyard Chardonnay
2015 Flanigan Ritchie Vineyard Chardonnay
2012 Clark Claudon Napa Valley (Howell Mountain) Cabernet Sauvignon
2012 Clark Claudon Eternity
2013 Longfellow Napa Valley Cabernet Sauvignon (Coombsville)
2014 Flanigan Bennett Vineyard Merlot
2013 Richard Perry Syrah (Coombsville)
2013 Flanigan Syrah
2013 Mi Sueno Napa Valley Syrah
Day 5 Tuesday, September 12th Carmel Valley
Bernardus Winery
2015 Signature Griva Sauvignon Blanc
2015 Ingrid's Chardonnay Estate
2014 Ingrid's Pinot Noir Estate
2012 Signature Marinus Red Blend
Georis
2013 LaChapelle (Bdx Blend)
2013 Merlot
2010 Clos Des Moutons (100% Merlot)
2013 Cabernet Sauvignon
Boete
2013 Reserve Cabernet Franc
2014 Cabernet Sauvignon
2013 Reserve Cabernet Sauvignon
2004 Cabernet Sauvignon
Day 6 Wednesday, September 13th, Downtown Carmel-by-the-sea
Shale Canyon
2013 Mouvedre
2013 Merlot
2014 Zinfandel
2013 Cabernet Franc
2012 Cabernet Sauvignon
2013 Petite Sirah
Scheid
2013 Pinot Noir
2011 Reserve Pinot Noir
2013 Merlot
2013 Tannat
2012 Petite Sirah
2011 Claret
2011 Closing Bell Port
Bottom of the Page
Google+