So what I really want to do is have the title of the Recipe that you can click on and go to the recipe.
But I still have not figured out how to get this page the way I want so I will keep trying…
So I talked to several people today about differnt recipes that I have used and I really wanted to be able to reference them here. So I'm thinking I may just put some links in for a reference til I can figure out how to make this page the way I want…. Realize I tweek recipes all the time and don't necessarily follow them exactly
practice list
So can I enter a post on this page? NO… hmm.
how can I make this page the way I want it?? I also noticed recipe layouts changed on me…. ugh bear with it and find what you are looking for and I will try to find time to make this page better.
So I am trying to figure out the best way to do recipes here scroll thru to find the one you want:
Meatballs for Spaghetti & Meatballs
Adapted from https://www.foodnetwork.com/recipes/grandma-maronis-meatballs-100-year-old-recipe-recipe-1950417
Here is as close to the exact recipe I used to make my meatballs. One batch makes approximately 29 meatballs.
1 pound 80/20 Ground Beef
3 oz Shredded Onion (rubbed on lg cheese shredder side)
3/4 oz minced Garlic
3/4 cup Grated Cheese (I used 1/4 cup Pecorino/Romano Grated Cheese & 1/2 cup Parmasean Cheese)*
1/4 cup of my homemade Basil Pesto (could use store bought, original recipe says fresh basil chopped up)
3 eggs slightly beaten w/ a fork
2 oz Milk
1/3 Fresh Parsley Leaves chopped/minced up
3/4 cup Italian Bread Crumbs
1/2 tsp each salt & pepper respectively
Preheat oven to 350 degrees, spray rimmed edge cookie sheet with pam.
Break apart beef in a large mixing bowl, add onion, garlic, basil pesto, cheese, bread crumbs, parsley, salt & pepper. Gently toss all ingredients together, then add eggs and milk. Contine to mix everything together. But don't over work the meat mixture. You want it to still seem light and not super tightly mixed/mashed. I use my small ice cream/cookie scoop to help scoop out a meatball. You want them to be about golf ball size, gently roll the ball in your hands so meatball still seems light not heavy and mashed.
Place meatballs on prepared cookie sheet and bake 30-35 minutes. I used a spatulat to loosen the cooked meatballs from cookie sheet and allowed to rest and cool a little there. You can refrigerate them at this point if you are making them ahead of time or freeze also. When ready to cook I put some sauce in large pot, then gently added meatballs and more sauce to cover all the meatballs. I warmed everything up slowly and every once in a while GENTLY stiring so as not to break the meatballs.
* recipe calls for all Pecorino Ramano, I usually use this but didn't have enough for 3 batches so split w/ Parm and it is just as good.
~~~~~~~~~~~~~~~~~~~~~~~~~~~~~~~~~~~~~~~~~~~~~~~~~~~~~~~~~~~~~~~~~~~~~~~~~~~~~~~~~~~~~
Orange Quinoa Salad
2 T Olive Oil
1 cup water
1 cup orange juice
1 cup uncooked quinoa
1 15 ½ oz. can Mandarin oranges, drained
1 cup baby spinach, coarsely chopped
1 T. minced red onion
¼ c. raisins or Craisins
¼ c. walnuts, broken in small pieces and refreshed in 250 degree oven 7 minutes (Optional)
Orange Dressing
1 ½ T. orange juice
1 tsp. orange zest
2 t. olive oil
1 T. Pomegranate Wine vinegar
1 t. honey
Salt and Pepper to taste
Cook Quinoa, water and orange juice to boil. Cook covered 15-25 minutes on low until all liquid is absorbed. Cool
Whisk together the dressing ingredients.
When the quinoa is cooled, mix rest of ingredients and dressing together. Can be served warm or cold. I think it is best chilled a few hours. Even better the next day. Keeps up to a week.
Serves 6 generously.If I had leftover chicken I could try putting it with part of this.
~~~~~~~~~~~~~~~~~~~~~~~~~~~~~~~~~~~~~~~~~~~~~~~~~~
This summer I got 2 Lavender Basil plants from a friend. They have done well but now I am trying to figure out what to do since the Lavender aroma is not quite what I want on my Pasta. I did some searching on the net and found several websites with lots of recipe ideas. I decided for the Lavender basil to make a sugar scrub for hands and feet. October 2016.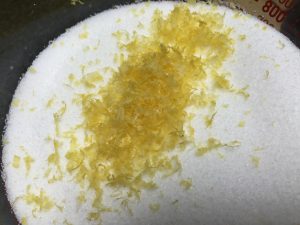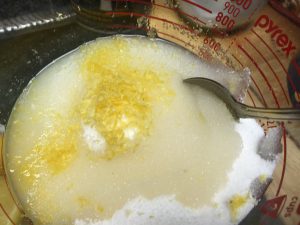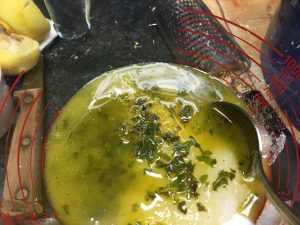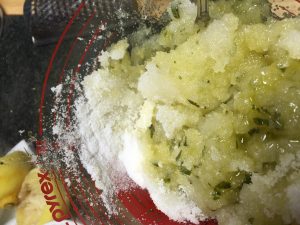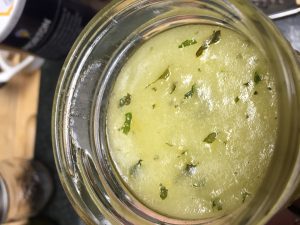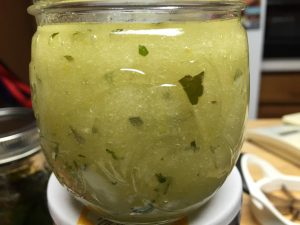 Thai Chicken Cups (posted Dec 2015)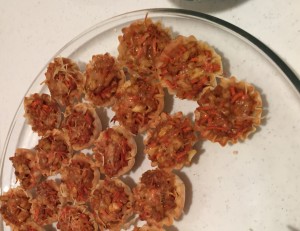 Thai Chicken Bites
2015-12-13 18:36:39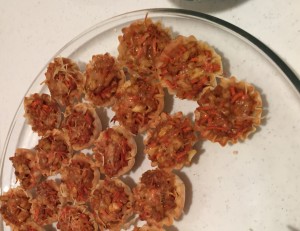 Serves 22
Great appetizer and easy to make.
Nutrition Facts
Amount Per Serving
* Percent Daily Values are based on a 2,000 calorie diet. Your Daily Values may be higher or lower depending on your calorie needs.
Ingredients
2 Tblsp Sour Cream
1 Tblsp Peanut Butter
2 tsp Curry Powder
1 tsp Ground Ginger
1/2 tsp Garlic Powder
1 1/2 tsp Soy Sauce
2 - 4 dashes of Siracha
1 cup Cooked Chicken Breast (diced small)
5 oz Shredded Carrots cut up into 1/4 to 1/2 inch pieces (half of a 10oz bag)
1 cup finely shredded Monterey Jack Cheese plus more for topping
45 prebaked fillo cups (3 pkgs of Athens brand fillo cups 15/pkg)
1/2 cup or so of Mango Chutney
Instructions
Preheat oven to 350 degrees.
In large bowl mix first 7 ingredients to combine. Then add in chicken and carrots stir to combine. Add cheese and stir to combine. Place fillo cups on cookie sheet. Spoon mixture into cups and top with small pinch of Monterry Jack Cheese. Bake approximately 15-20 minutes. Serve warm or at room temp.
Adapted from Pillsbury Thai Chicken Crescent Pot Sticker Sandwiches
Adapted from Pillsbury Thai Chicken Crescent Pot Sticker Sandwiches
Life with Wine and Food https://lifewithwineandfood.com/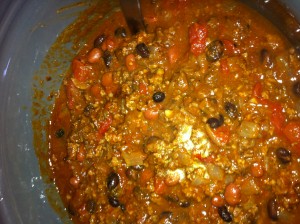 Thai Veggie Salad
Grilled Thai Chicken with Sweet & Spicey Dipping Sauce.
Cous Cous with grilled veggies and lemon vinegarette
Lemon Delight Desset
Nancy's Chocotorta
Nancy's Lemon Meringue Pie; and when you click on it a recipe card opens up. Still trying to figure out how to do this vs having recipe cards here all the time. HELP!!!!! this is driving me crazy.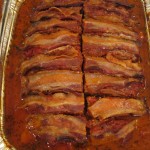 Nancy's Meatloaf
now the apple one
This will be a recipe page hopefully.
Ok going to attempt to put a recipe on this page for Meatloaf will see what happens
Google+